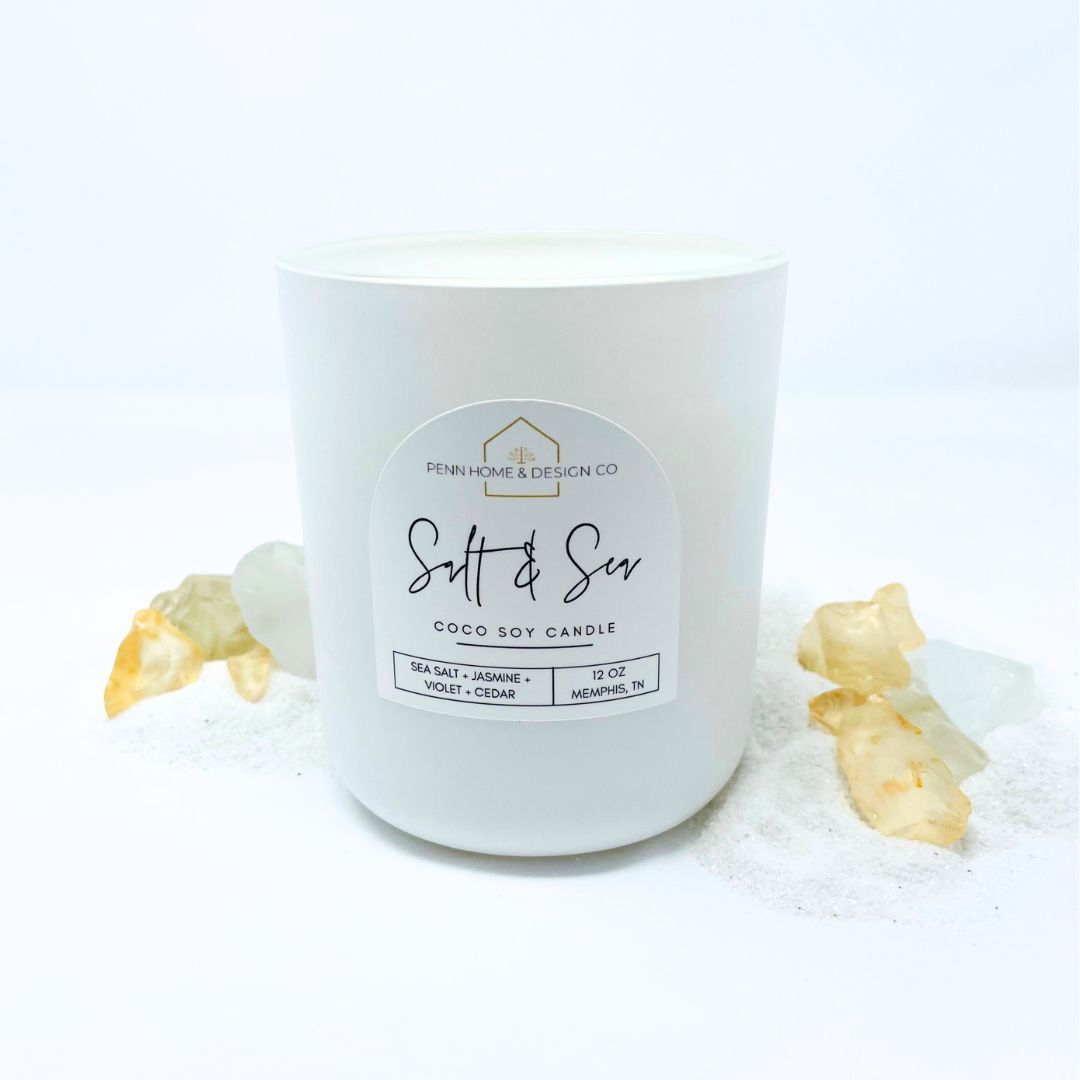 You can almost hear the crashing waves on the shore. This crisp & refreshing scent combines the brininess of sea salt with the lovey floral scents of violet and jasmine. This candle is also infused with cedarwood essential oils which give this scent a well-rounded base.
More Info:
Coconut Soy Wax
12oz fill
80+ hour burn
Crackling Wooden wick
CARE:
Allow your candle to burn until the entire surface has melted – this will ensure that your candle reaches a full melt pool & will burn evenly for the life of the candle.
All of our wood wicks should be trimmed to 1/4″ before relighting each time. We recommend using wick trimmers or nail clippers.
Try not to burn your candle for longer than 4 hours at a time.
Make sure you place your candle within eyesight & away from any flammable items.
NOTE:
All of our products are made to order & made by hand. Slight variations may occur & are completely natural.
Our wax at Penn Home & Design Co. is gluten-free, toxin-free, paraben-free, and phthalate-free. It is a plant-derived, vegan blend of natural soy and coconut.