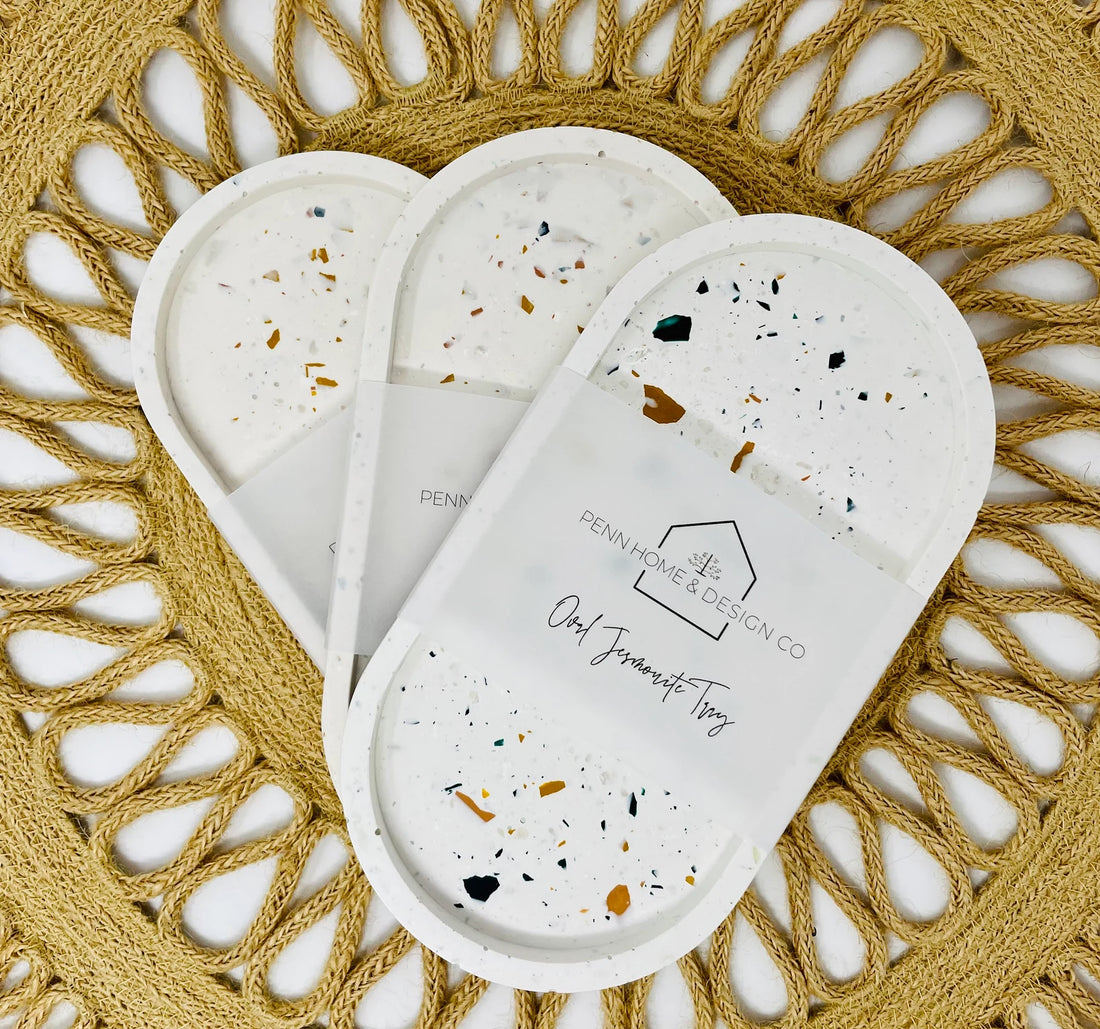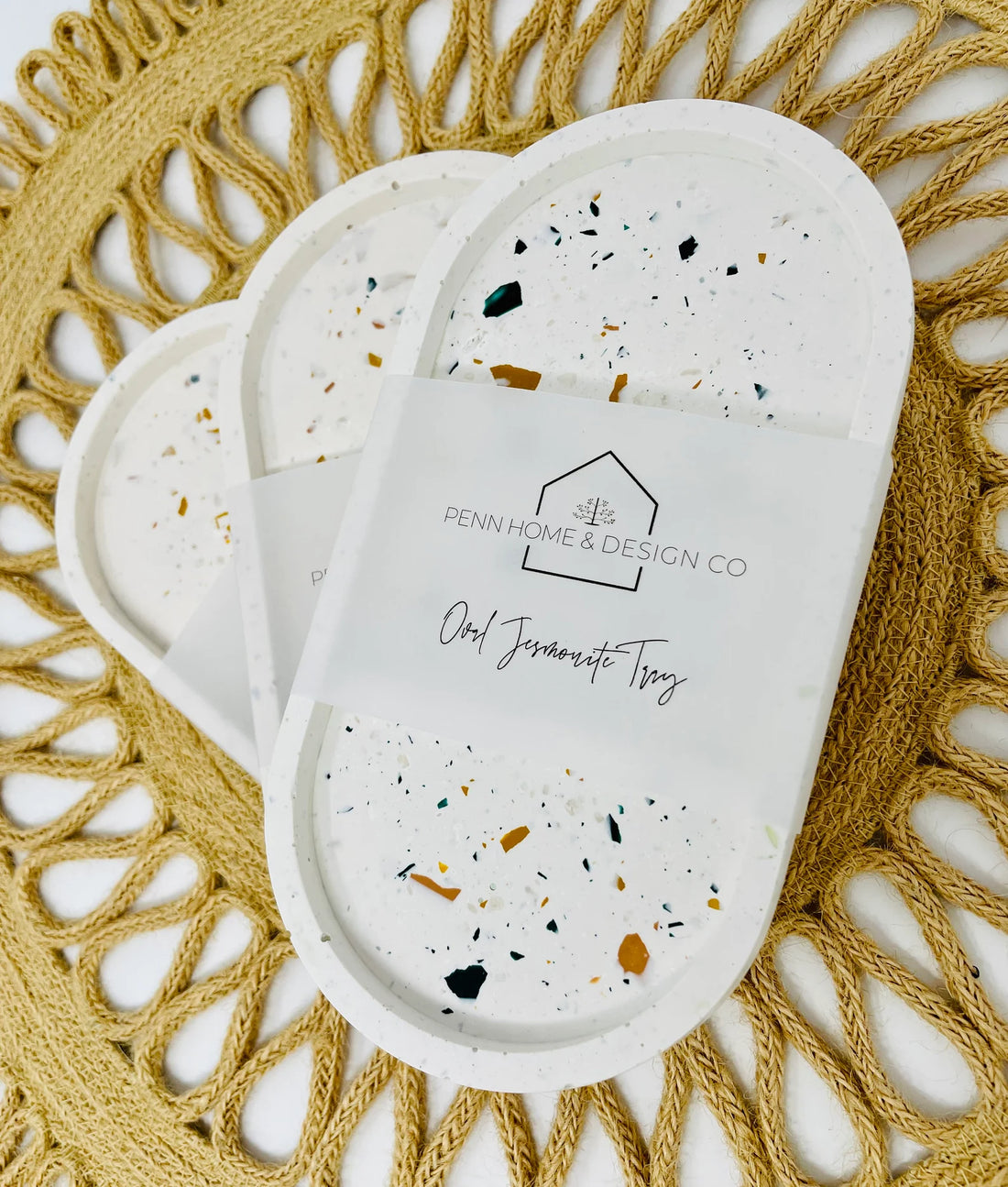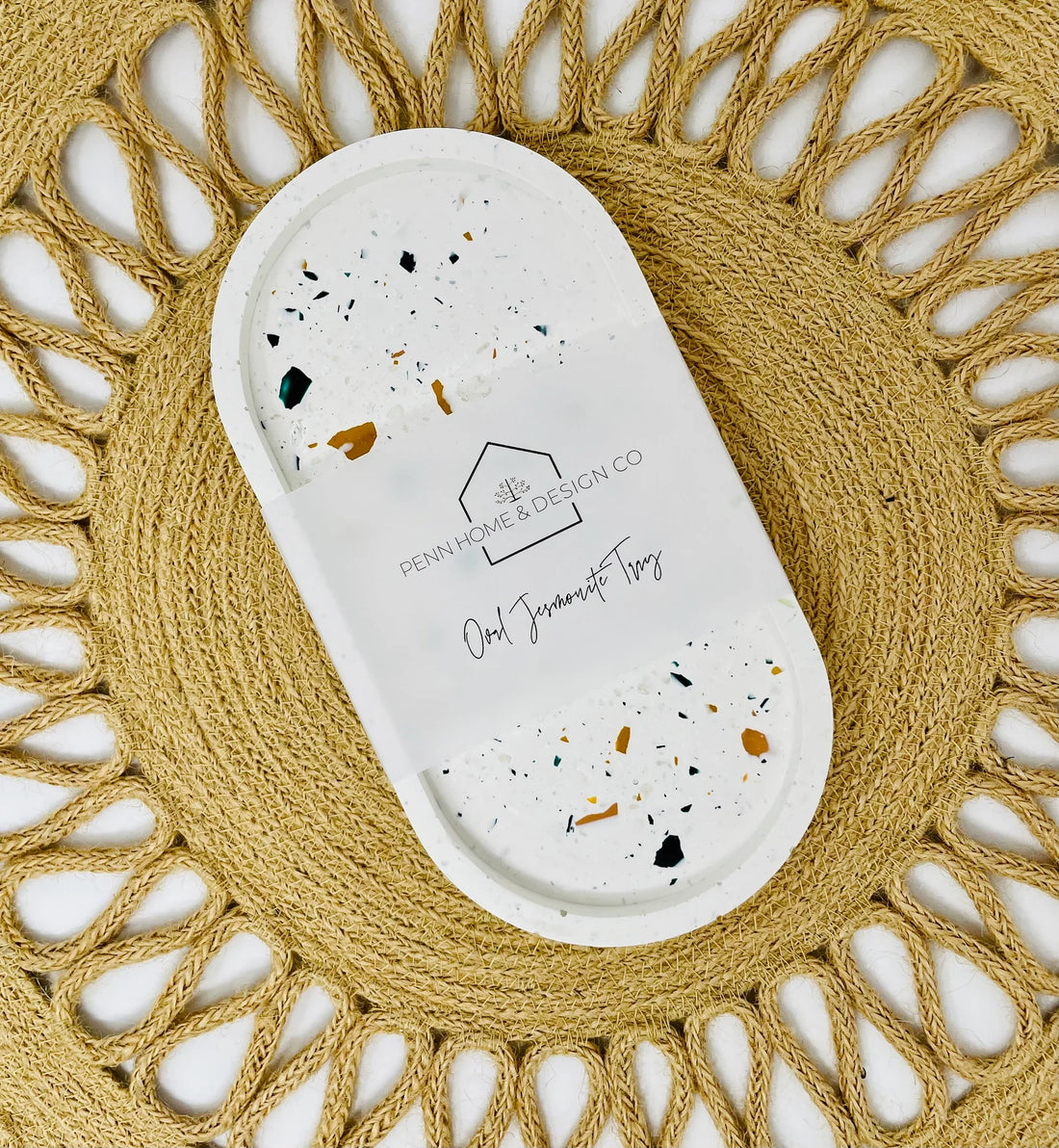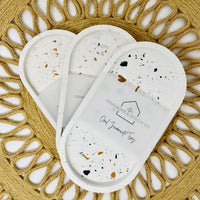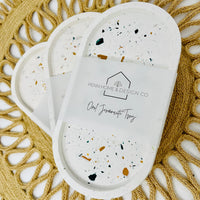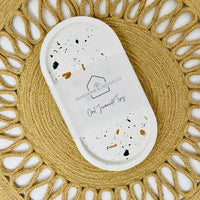 You will love our handmade, one-of-a-kind terrazzo trays. You can use this tray to hold jewelry, candles, succulents, soap dispensers, and more! This piece has tones of mustard, terracotta, emerald green, and beige. These colors pair nicely on a creamy white base. Each piece is sealed with organic coconut oil and has protective silicone feet underneath to prevent scratching.
Because these are handmade pieces, please allow for small air bubbles and slight variations from presented color and terrazzo pattern as compared to the photo. Jesmonite is an eco-friendly, non-toxic, sustainably produced water-based resin.
1 Oval Terrazzo Tray
Dimensions: 7 in x 3.75 in x 0.75 in
Made with LOVE in Memphis, TN
Care Instructions: Each piece is sealed to become water and dirt-resistant. These are NOT dishwasher safe. Clean and wipe with a damp cloth as needed.